If you still use skewers (vs the more and more common Thru Axle) then a large portion of stiffness can be gained or lost by using the right type.
I've used several different types over the years and have even tested multiple types and brands on the exact same bike to see which are the stiffest (in feel and brake rotor rub). These are for steel rods only, no titanium skewers for me.
Least stiff- Bolt on style skewers, by far. You simply cannot tighten these enough. I got the most brake rotor rub running these by a long shot.
More stiff- External cam models that are the most common aftermarket design. I've used many brands including Salsa, SRAM, Novatec, and Mavic. They all use a nylon bushing that compresses ever so slightly and you really have to make them tight to reduce flex. Getting them undone is a serious PITA when they are that tight! Now I have not tried the Hope ones with a brass bushing instead of nylon. I assume they would work better but that is just a guess.
Most Stiff- Without even comparison, Shimano internal cam skewers are the best made. They aren't fancy and don't come in lots of anodized colors. But they are easy to clamp down tight, don't come loose, are easy to open, and have virtually no rotor rub detected from flex. In my opinion, buying fancy skewers is a complete waste of money.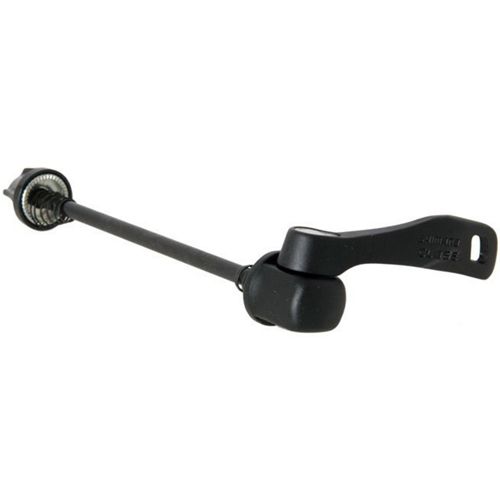 I use the plain Jane black Deore models.
Post Edit...I picked up a set of the now discontinued FSA Scatto skewers for $10 shipped. They use a nice internal cam and they look pretty sweet. Based on reviews they should be right up there with the Shimano skewers.